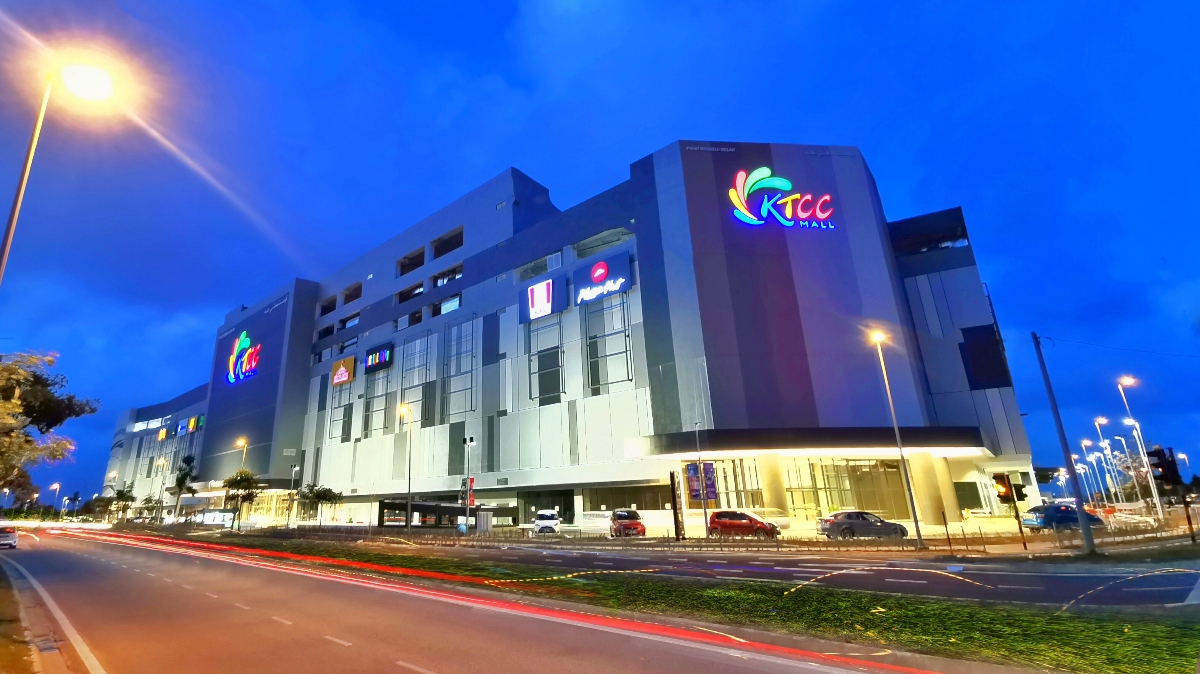 Scheduled to open in January 2020, KTCC MALL forms part of an integrated seafront development project and is poised to be the first and largest regional shopping mall landmark at Kuala Terengganu city and Terengganu state. KTCC MALL has been designed with a one-stop shopping concept in mind and the mall is strategically sited in Muara Selatan and located at the intersection between the new Kuala Terengganu Drawbridge and Jalan Sultan Zainal Abidin.
As its name suggests, its primary catchment market covers Kuala Terengganu City Centre and Kuala Nerus City with a population base totalling 569,461 as at 2018. Mall of Malaysia Group and KTCC MALL Sdn Bhd executive director William Tang remarks, "It is the first regional full-fledged mall offering prime retail space with a seafront view in the heart of Kuala Terengganu, amassing with four-storey retail levels and a net lettable area of 570,000 sq. ft., it is looking at achieving six million footfall in its first year of operation and currently enjoys close to 80% tenants occupancy."
KTCC MALL has a total gross built-up area of 1,939,728 sq ft. It represents phase one of the RM1 billion integrated commercial project, whose future phases include a four-star business hotel and two blocks of business suites that sit on top of its seven-storey retail podium.
"International F&B brands such as Baskin Robbins 31, Black Canyon Coffee, Starbucks, Kenny Rogers Roasters, KFC, Pizza Hut, Texas Chicken, Johnny Steamboat, Seoul Garden and Mr Dakgalbi from Korea will be among the first to make their entry here. Major key retailers will include 7-Eleven, Al-Ikhsan Sports, Daiso, Gintell, Original Classic, Swatch, Habib Jewels, Maxis, F.O.S, Fitness Concept, Skechers, The Body Shop, Tealive, Trio, Gene Martino, Kasut You, Yubiso, Young Hearts, Watson, Guardian, Hummer & Pierre Cardin (leather goods), Mr DIY, SMO Bookstores and many more.
"KTCC MALL is poised to be a new icon in Kuala Terengganu offering a total new community lifestyle experiences for the locals and tourists to indulge in dining, shopping and entertainment. The mall will play an important role in giving back to the local communities we served in," Tang enthuses.